Social Activities for accompanying persons
The accompanying persons will be able to attend the following tours. The cost is on their own budget
Walking Tour: Sorrento Town
Stroll through the quaint cobbled streets of Sorrento watch yachts leave the marina, or revel in culture at local museums and galleries. Shopping is a magical experience, with master craftsmen making traditional leather goods, woodwork, soaps, sweets and more.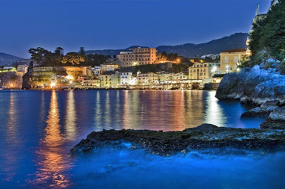 Pompei and Herculanum (half day tour, cost about 40 €)
The famous ruins of Pompei are remains of a Roman Settlement that was buried when Mount Vesuvius erupted in 79 AD. Herculaneum is a mustsee attraction featuring a museum of Virtual Archeology, which digitally reconstructs the destroyed town. AC Bus and Guided tour included.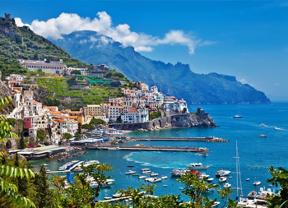 The Amalfi Coast (half day tour, cost about 30 €)
Take a leisure drive along beautiful coastline from Sorrento to Ravello to Positano for dramatic mountains and cliffs, picturesque towns and romantic views. Secluded restaurants along the coast serve fresh, local dishes with authentic flavours of the region.
Capri (Full day tour, cost from 50 € to 100 €)
Located off the tip of the Sorrentine Peninsula, the island of Capri is a prestigious destination with striking natural beauty and an array of high-end shops, designer boutiques and fine dining eateries. Sail across azure waters on the year-round ferry connection. Blue Grotto visit. Several options are available with private boats.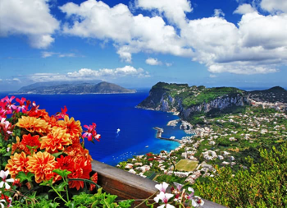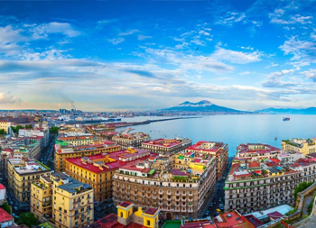 Naples (Full day tour)
Naples is the perfect day-trip destination, with ferries running from Sorrento year-round. This vibrant city boast histroical architecture and world class shopping. As ancestrial home of the stone-baked pizza, a trip to Naples is only complete when you have had a slice.
Mount Vesuvius (half day tour, cost about 30 €)
Know for its catastrophic volcanic eruption, Mount Vesuvius casts an imposing silhouette against the skyline. Bus tour up the volcano and step out to panoramic views. Enjoy a guided tour of the preserved Roman settlements along the way. AC Bus + Local guide (English speaking) included.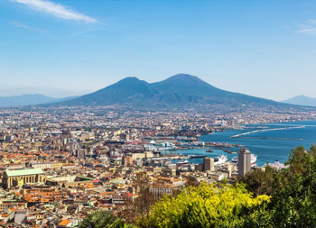 Other activities:
Cooking classes (70 up to 140€) : Learn how to cook the most beloved traditional dishes from Naples and Sorrento under the guiding hand of a Chef! The cooking class is perfect for everyone passionate for home cooks, curious couples and families.
Pizza and gnocchi (minimum 4 people required);

3 dishes (minimum 2 people required);

4 dishes (minimum 2 people required);
Pizza School (50€, approx. 3 h): Enjoy a funny Pizza making session in one of the best locations on Sorrento hills by a professional "pizzaiolo". Taste of your handmade pizza but also slices of different kind of authentic pizza!
Ice cream making course;

Fishing experience in Capri;

Wine tasting;

Craft Beer experience;

Olive oil tasting experience are other possibilities!